Saudi Arabia's second-largest city, Jeddah, is known for its rich history and diverse neighborhoods. In Jeddah, each neighborhood offers its own unique characteristics, amenities, and cultural experiences.
Popular Jeddah neighborhoods
Jeddah has a number of popular neighborhoods, including:
Salamah: A well-established neighborhood known for its upscale shopping centers and luxurious residences.

The Al Hamra district is a busy commercial area with a mix of residential, retail, and office areas.

Known for its green spaces and parks, Al Rawdah is a densely populated residential area.

Al Nakheel is a coastal neighborhood known for its upscale housing options and scenic views of the Red Sea.

The Al Balad district is Jeddah's historic center, with its traditional architecture, vibrant street markets, and rich cultural heritage.
Each neighborhood in Jeddah offers a unique combination of amenities and attractions, so when deciding where to live, it is important to carefully consider your priorities and needs. There is something for everyone in Jeddah, whether you are looking for a bustling commercial center or a peaceful residential area.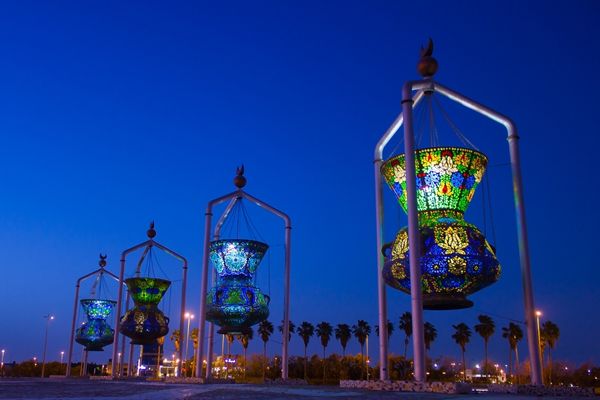 Choosing the most affordable district in Jeddah is a matter of personal preference and budget. There are, however, some neighborhoods in Jeddah that offer more affordable housing options than others.
Affordable residential neighborhoods
Some of the more affordable neighborhoods in Jeddah are Al Nuzha, located in the center of the city, which is known for its affordable housing options and bustling community.
Shate'e is a coastal neighborhood known for its affordable housing options and scenic views of the Red Sea. Located in the center of the city, Al Zahra is a densely populated neighborhood consisting of both residential and commercial areas, as well as housing that is more affordable. And also Salamah, it's a well-established neighborhood with a variety of housing options, including more affordable apartments and villas in the surrounding areas.
Despite Jeddah's relatively affordable neighborhoods, the cost of living can still be high, so it is important to carefully consider your budget and priorities when choosing a place to live. If you wish to find the most suitable and affordable option for your needs, you may wish to work with a local real estate agent.
Staying safe in Jeddah
As with any major city, Jeddah has both safe and less safe areas. Although Jeddah has a low crime rate, it is still critical to be aware of potential safety risks and to take the appropriate precautions.
In recent years, the crime rate in Jeddah has steadily declined, and both residents and visitors consider the city to be safe. It is wise to take extra precautions in areas known to have high levels of crime, as in any large city.
Here are some tips for staying safe in Jeddah:
Avoid walking alone in less populated or poorly lit areas, especially at night.

Be aware of your surroundings, and keep an eye on your personal belongings.

Avoid carrying large amounts of cash or valuables in public.

Exercise caution when using ATMs and be aware of potential scams or theft.
It is also worth noting that some areas in Jeddah may be considered culturally or socially sensitive, and it is important to be respectful of local customs and traditions.
Overall, Jeddah is a safe city with a low crime rate. However, it's always a smart idea to exercise caution and be aware of potential safety risks, especially in areas that are known for high levels of crime.
Jeddah's education system
From kindergarten through higher education, Jeddah has an excellent educational system, with both private and public schools.
In Jeddah, schools follow a standardized curriculum for primary and secondary education based on a national curriculum set by the Ministry of Education. The study of Arabic and Islamic studies is a compulsory subject, and English is taught as a second language.
Private and international schools in Jeddah offer a wide variety of curricula, including British, American, and International Baccalaureate (IB) programs. Many of these schools are well-equipped, have experienced teachers, and have smaller class sizes, which makes them a popular choice among expat families and families seeking a higher standard of education for their children.
There are also a number of public schools in Jeddah that offer a more affordable alternative to private education. These schools are staffed by qualified teachers, but often have larger class sizes and fewer resources compared to private schools.
Overall, the education system in Jeddah is diverse and well-developed, with a range of options available to meet the needs and preferences of students and families. It is important to research and carefully consider the different options available before choosing a school for your child.
Local facilities available in Jeddah
The city of Jeddah is a modern and well-developed city that provides its residents and visitors with a variety of facilities and amenities. In Jeddah, the following facilities are available:
Jeddah has a number of well-equipped hospitals and clinics that provide residents with high-quality medical care. As well as public and private healthcare facilities, there are specialized clinics for specific medical conditions.

Jeddah is known for its shopping centers, which offer a variety of retail stores and dining establishments. Red Sea Mall, Al Danah Mall, and Al Salam Mall are among the most popular shopping centers in Jeddah.

Jeddah has an extensive transportation network, including taxis, buses, and the construction of a metro system.

Among the leisure and entertainment options available in Jeddah are parks, cinemas, museums, and cultural centers. Jeddah's attractions include the Jeddah Corniche, Al Shallal Theme Park, and the Jeddah Fountain.

Jeddah has a variety of sports and fitness facilities, including gyms, swimming pools, and sports clubs. Jeddah also has several parks and public spaces that offer opportunities for outdoor recreation and fitness.

Jeddah offers a variety of accommodation options, ranging from budget hotels to luxury resorts. Additionally, a wide range of residential options is available, including apartments, villas, and compounds.
Overall, Jeddah is a well-equipped city with a range of facilities and amenities to meet the needs of its residents and visitors.