The highest-paying jobs in Saudi Arabia vary depending on factors such as the industry, experience, and qualifications of the candidate. However, some of the highest-paying jobs in the country include:
Petroleum engineers and geologists
These professionals are in high demand due to the country's oil and gas industry.
Medical professionals
Specialists such as surgeons and consultant physicians can earn high salaries in Saudi Arabia, particularly in the private sector.
IT and technology
Professionals with skills in areas such as cybersecurity, data analytics, and artificial intelligence can command high salaries in the Kingdom.
Banking and Finance
Positions in investment banking and private equity can offer attractive salaries and benefits in Saudi Arabia.
Sales and marketing
Sales managers, marketing directors, and other senior roles in consumer goods, consumer electronics, and other consumer-facing industries can earn high salaries.
Lawyers, Architects, Project managers
These professionals are highly sought after in the country and can earn high salaries, particularly in the private sector.
It's important to note that the salary range can vary depending on the company, location, and the level of the job.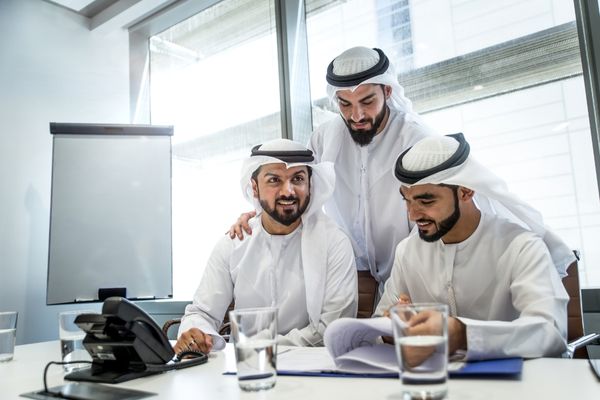 Most Common Filipino Jobs in Saudi Arabia
The most common jobs held by Filipinos in Saudi Arabia are domestic worker, construction worker, and healthcare worker. Other common occupations include engineers, electricians, and mechanics. Some Filipinos also work in the service sector, such as in hotels and restaurants.
Domestic worker
Construction worker
Healthcare worker (nurses, therapists, etc.)
Engineers (mechanical, electrical, civil, etc.)
Electricians
Mechanics
Service sector (hotels, restaurants, etc.)
Welders
Drivers
Hairdressers and beauticians
Plumbers
Cooks and chefs
Salespeople and marketers
Teachers and educators
Computer technicians and IT professionals.
Many of these jobs, especially for domestic workers and laborers in the construction industry are lowly-paid, and sometimes vulnerable to abuse.
Jobs restricted to Saudis and off-limits to foreigners
Saudization, also known as "Nitaqat," is a program implemented by the government of Saudi Arabia to increase the employment of Saudi citizens within the private sector. The program is intended to address the high unemployment rate among Saudi nationals, and to reduce the country's dependence on foreign labor.
Saudization involves setting quotas for the number of Saudi employees that private companies must have on their payroll and providing incentives for companies that exceed these quotas. Employers who do not meet the quotas may face penalties, such as fines or the revocation of business licenses. The goal of Saudization is to increase the employment rate of Saudi citizens in the private sector and reduce the number of expatriates working in the country.
In Saudi Arabia, certain jobs are restricted to Saudi citizens only and are not available to foreigners. These include:
Government positions (such as in the public sector)
Jobs that require a specific license (such as law, engineering, and medicine)
Jobs that require a specific level of education (such as university degrees or certifications)
Jobs in the security sector (such as in the military or police force)
Jobs that involve access to sensitive or classified information.
However, this can vary depending on the specific company, organization, or governmental body, and some jobs that are generally restricted to Saudi citizens only may be open to foreign citizens under certain circumstances.
Landing a high-paying job in Saudi Arabia
To land a high-paying job in Saudi Arabia, it is important to have the necessary qualifications and experience in your field. Networking and building relationships with people in the industry can also be beneficial. Additionally, research companies that are hiring for your desired position and tailor your resume and cover letter to match the requirements of the job.
Make sure your CV is in line with Saudi labor law and culture. Also, consider learning the Arabic language as it might be an added advantage.