Dammam is the capital of the Eastern Province of Saudi Arabia and is the largest city in the region. The city is a major center for commerce and industry in the region, with a thriving oil and petrochemical industry. In addition to its modern infrastructure and amenities, Dammam offers a high standard of living, a rich cultural heritage, and a vibrant city life for both expatriates and locals.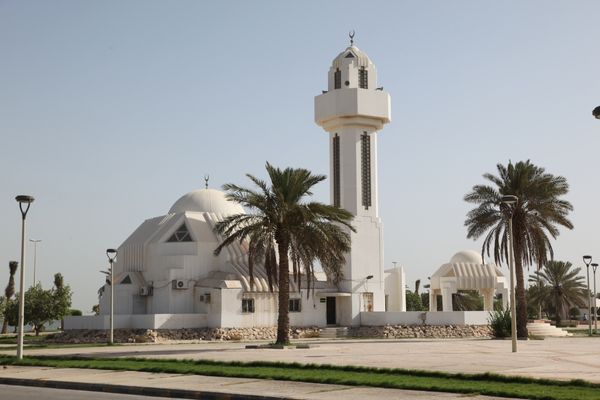 Dammam's significance to foreign workers
As the capital of the Eastern Province of Saudi Arabia, Dammam is a major hub for the country's oil industry, which attracts a large number of foreign workers. It is in high demand for labor in the oil and gas sector, as well as in the construction and engineering sectors. In addition, Dammam offers a wide range of employment opportunities in various sectors, making it a popular destination for foreign workers seeking employment in the Kingdom of Saudi Arabia.
Advantages and disadvantages
Like any city, Dammam has both positive and negative aspects. On the positive side, Dammam is a vibrant and diverse city with a rich cultural heritage and a range of historical and cultural sites to explore. It is also a major economic hub, with a thriving business sector and a range of job opportunities.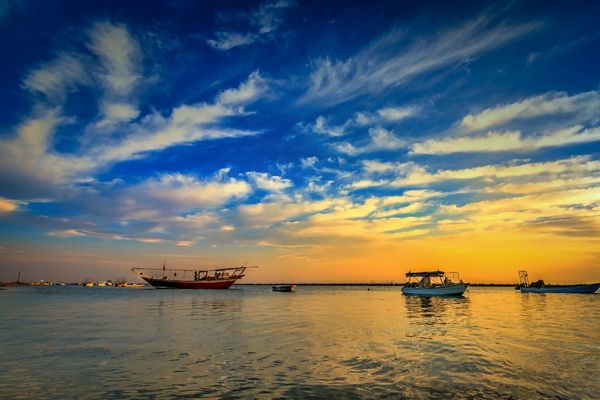 On the negative side, Dammam can be extremely hot and humid, particularly during the summer months, and the city has a high cost of living compared to other parts of Saudi Arabia. Additionally, the city's conservative social and cultural norms may not appeal to everyone, particularly those from more liberal backgrounds. Let's examine the pros and cons of living and working here.
Pros
Growing economy: Dammam is home to major oil and gas companies, as well as other industries such as construction, finance, and retail. This means that there are many job opportunities available in a variety of sectors.
High wages across key industries: As one of the most important cities in Saudi Arabia, Dammam offers high salaries and attractive compensation packages, making it an attractive workplace for many expatriates.
A modern city with amenities: Dammam is a modern city with all the amenities and conveniences of a big city. It has good healthcare facilities, modern shopping centers, and a variety of restaurants and entertainment options.
Cons
Culture shock: For expatriates, adjusting to the conservative culture and way of life in Saudi Arabia can be challenging.
Limited personal freedom: There are many restrictions on personal freedom in Saudi Arabia, including dress codes and restrictions on alcohol consumption. This can be difficult for some people to adjust to.
Distance from home: Dammam is far from many expatriates' home countries, and this can be a significant challenge, especially for those with families. Additionally, the cost of travel back home can be high.
Available facilities
Dammam has a number of facilities to cater to the needs of its residents and the workforce in the area. Educational institutions in Dammam include several international schools, universities, and colleges, such as Dhahran Ahliyya Schools, King Fahd University of Petroleum & Minerals, and Prince Sultan University.
The city also has a well-developed transportation system, including a modern airport, a seaport, and an extensive network of roads, including the King Fahd Causeway, which connects Dammam to Bahrain. Additionally, Dammam has a number of shopping centers, parks, and recreational facilities, as well as a variety of dining and entertainment options.
Advice to newcomers to Dammam
For newcomers to Dammam, here are some tips to make your transition smoother:
Familiarize yourself with the local culture and customs to avoid any cultural misunderstandings.
Research the cost of living and housing in Dammam to help you plan your budget and find affordable options.
Find a reliable and affordable mode of transportation, such as a car or a taxi, to make getting around easier.
Make connections with locals, whether it's through work, community events or social media, to build a supportive network.
Take advantage of the available leisure activities and tourist attractions in and around Dammam to make the most of your time there.
Learn some basic Arabic phrases to make communication with locals easier and more effective.
Familiarize yourself with the local healthcare system and medical facilities to ensure you have access to proper care when needed.
Stay informed about local news and events to stay informed about what's happening in the community.
In conclusion, Dammam is a city with both its positive and negative aspects, but it is a great place to live for expats looking for a vibrant and diverse environment. To make the most of their stay in Dammam, expats can take advantage of the city's rich cultural heritage by exploring its historical and cultural sites.
They can also immerse themselves in the local community by learning the Arabic language and engaging in cultural events and activities. While the city can be expensive and hot at times, expats can make the most of their stay by finding ways to adapt to the local culture and environment, and by seeking out resources and support to help them navigate the challenges of living in a new place.
Overall, Dammam offers a unique and enriching experience for those looking to live and work in the Middle East.